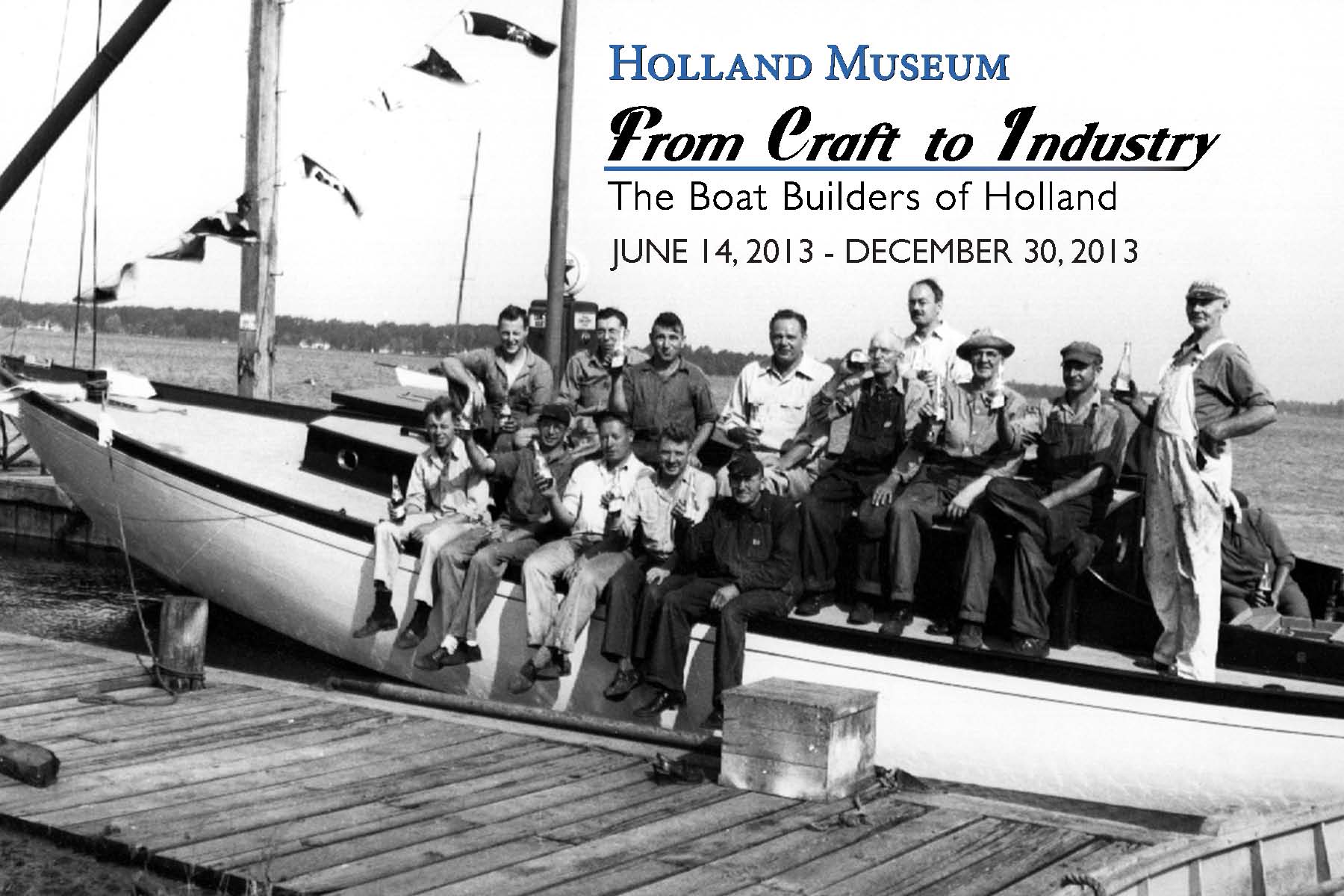 Preview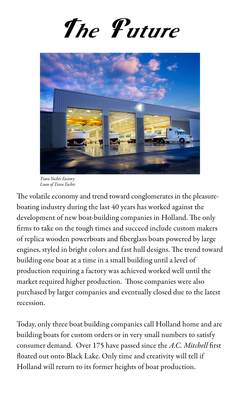 Description
The Future
The volatile economy and trend toward conglomerates in the pleasureboating industry during the last 40 years has worked against the development of new boat-building companies in Holland. The only firms to take on the tough times and succeed include custom makers of replica wooden powerboats and fiberglass boats powered by large engines, styled in bright colors and fast hull designs. The trend toward building one boat at a time in a small building until a level of production requiring a factory was achieved worked well until the market required higher production. Those companies were also purchased by larger companies and eventually closed due to the latest recession. Today, only three boat building companies call Holland home and are building boats for custom orders or in very small numbers to satisfy consumer demand. Over 175 have passed since the A.C. Mitchell first floated out onto Black Lake. Only time and creativity will tell if Holland will return to its former heights of boat production.
(Picture Tags)
Tiara Yachts Factory Loan of Tiara Yachts
From Craft to Industry: The Boat Builders of Holland was an exhibition at the Holland Museum on display from June 14, 2013 through December 30, 2013. Materials for the exhibit were used from both the Joint Archives of Holland and Holland Museum.
Keywords
Boat Builders of Holland, Chris Craft, Boating Industry in Michigan, West Michigan Boats, Lake Michigan, Lake Macatawa, Faculty Exhibits, Hope College, Joint Archives of Holland
COinS