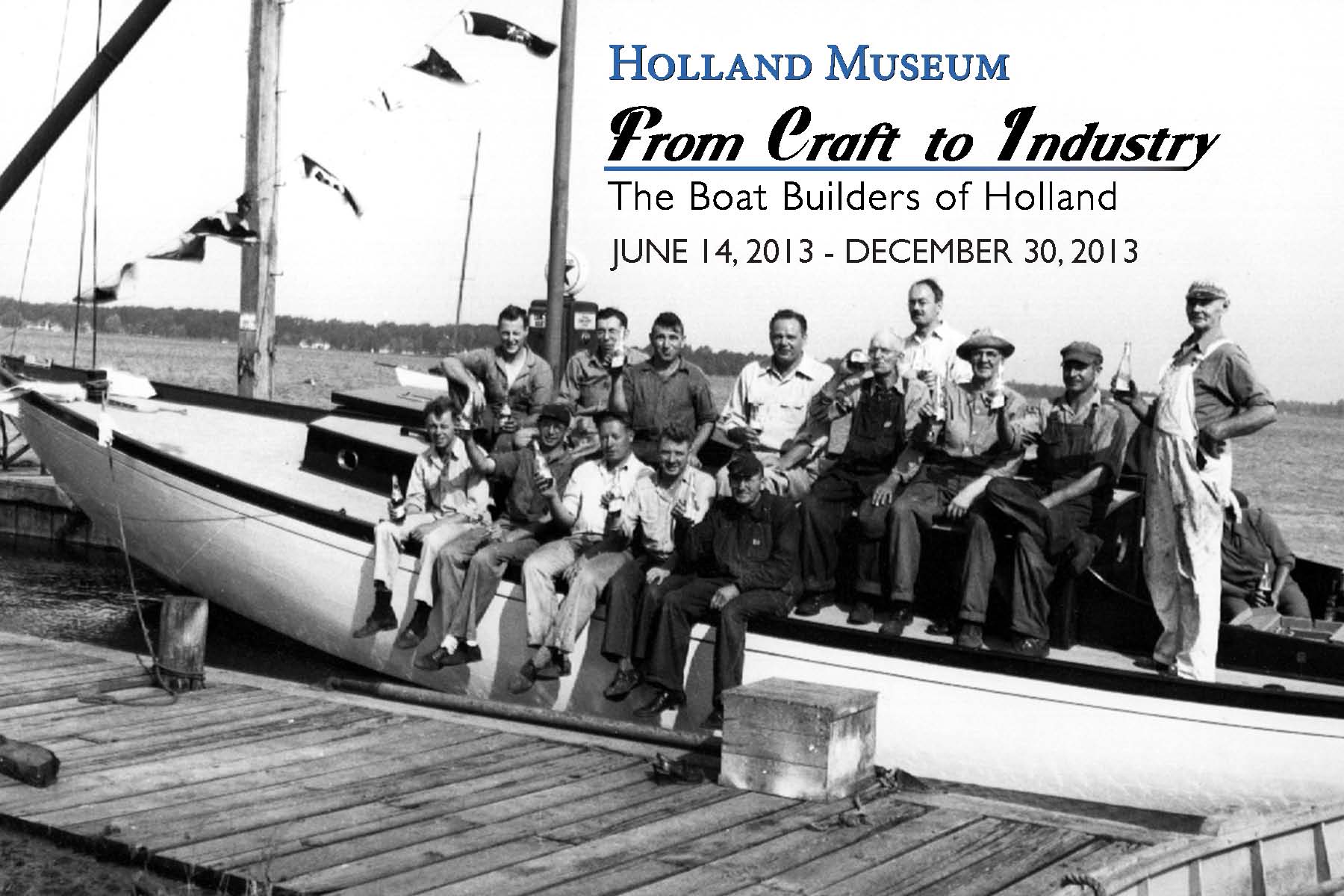 Preview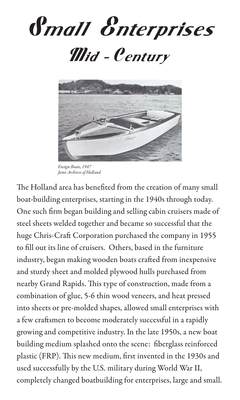 Description
Small Enterprises
Mid-Century
The Holland area has benefited from the creation of many small boat-building enterprises, starting in the 1940s through today. One such firm began building and selling cabin cruisers made of steel sheets welded together and became so successful that the huge Chris-Craft Corporation purchased the company in 1955 to fill out its line of cruisers. Others, based in the furniture industry, began making wooden boats crafted from inexpensi and sturdy sheet and molded plywood hulls purchased from nearby Grand Rapids. This type of construction, made from a combination of glue, 5-6 thin wood veneers, and heat pressed into sheets or pre-molded shapes, allowed small enterprises with a few craftsmen to become moderately successful in a rapidly growing and competitive industry. In the late 1950s, a new boat building medium splashed onto the scene: fiberglass reinforced plastic (FRP). This new medium, first invented in the 1930s and used successfully by the U.S. military during World War II, completely changed boatbuilding for enterprises, large and small.
(Picture Tag)
Ensign Boats, 1947 Joint Archives of Holland
From Craft to Industry: The Boat Builders of Holland was an exhibition at the Holland Museum on display from June 14, 2013 through December 30, 2013. Materials for the exhibit were used from both the Joint Archives of Holland and Holland Museum.
Keywords
Boat Builders of Holland, Chris Craft, Boating Industry in Michigan, West Michigan Boats, Lake Michigan, Lake Macatawa, Faculty Exhibits, Hope College, Joint Archives of Holland
COinS