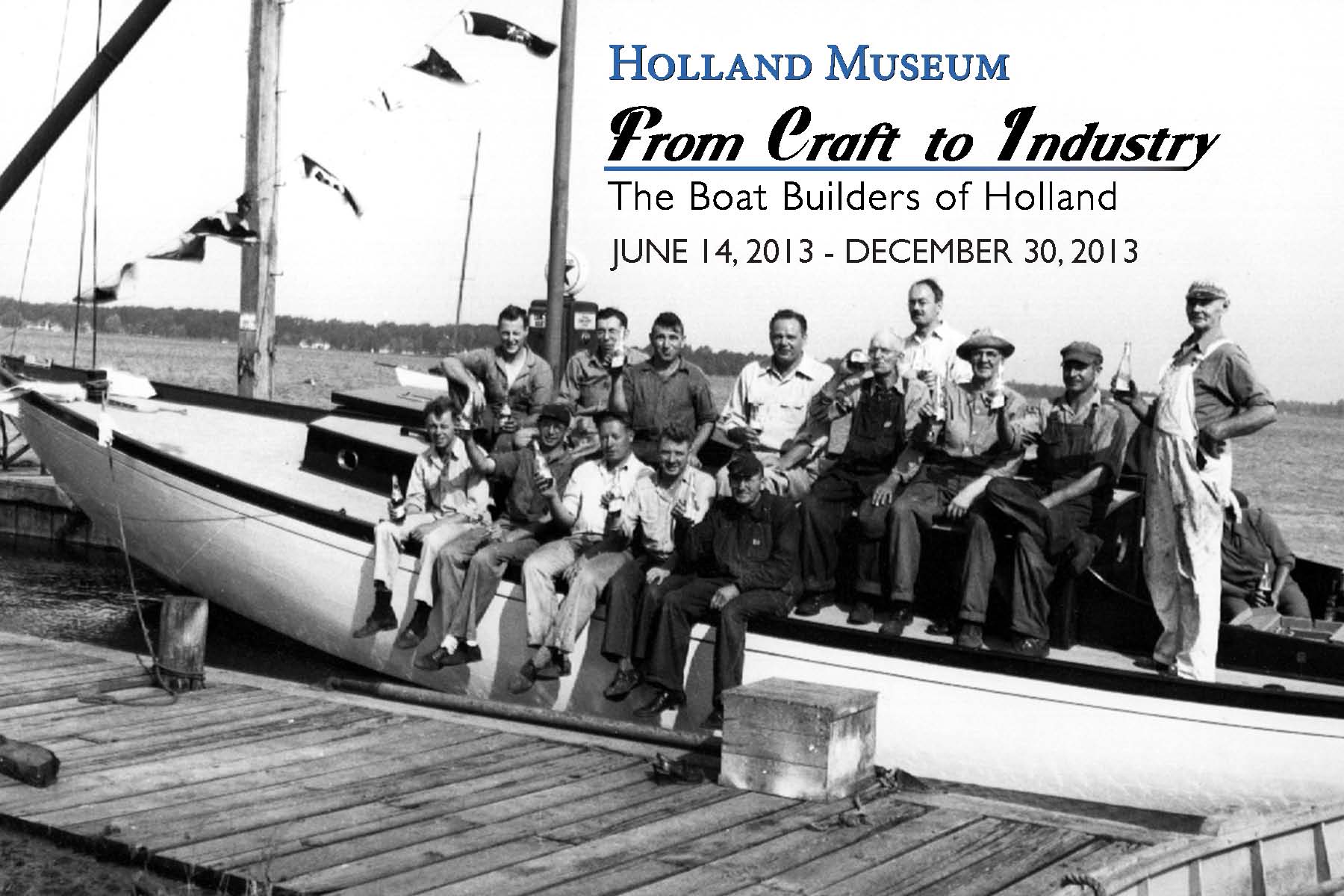 Preview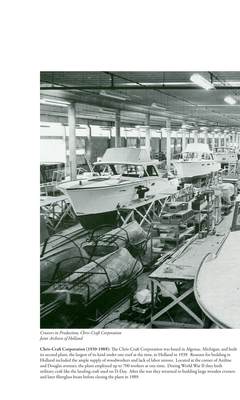 Description
Chris-Craft Corporation (1939-1989): The Chris-Craft Corporation was based in Algonac, Michigan, and built its second plant, the largest of its kind under one roof at the time, in Holland in 1939. Reasons for building in Holland included the ample supply of woodworkers and lack of labor unions. Located at the corner of Aniline and Douglas avenues, the plant employed up to 700 workers at one time. During World War II they built military craft like the landing craft used on D-Day. After the war they returned to building large wooden cruisers and later fiberglass boats before closing the plant in 1989.
(Picture Tag)
Cruisers in Production, Chris-Craft Corporation Joint Archives of Holland
From Craft to Industry: The Boat Builders of Holland was an exhibition at the Holland Museum on display from June 14, 2013 through December 30, 2013. Materials for the exhibit were used from both the Joint Archives of Holland and Holland Museum.
Keywords
Boat Builders of Holland, Chris Craft, Boating Industry in Michigan, West Michigan Boats, Lake Michigan, Lake Macatawa, Faculty Exhibits, Hope College, Joint Archives of Holland
COinS