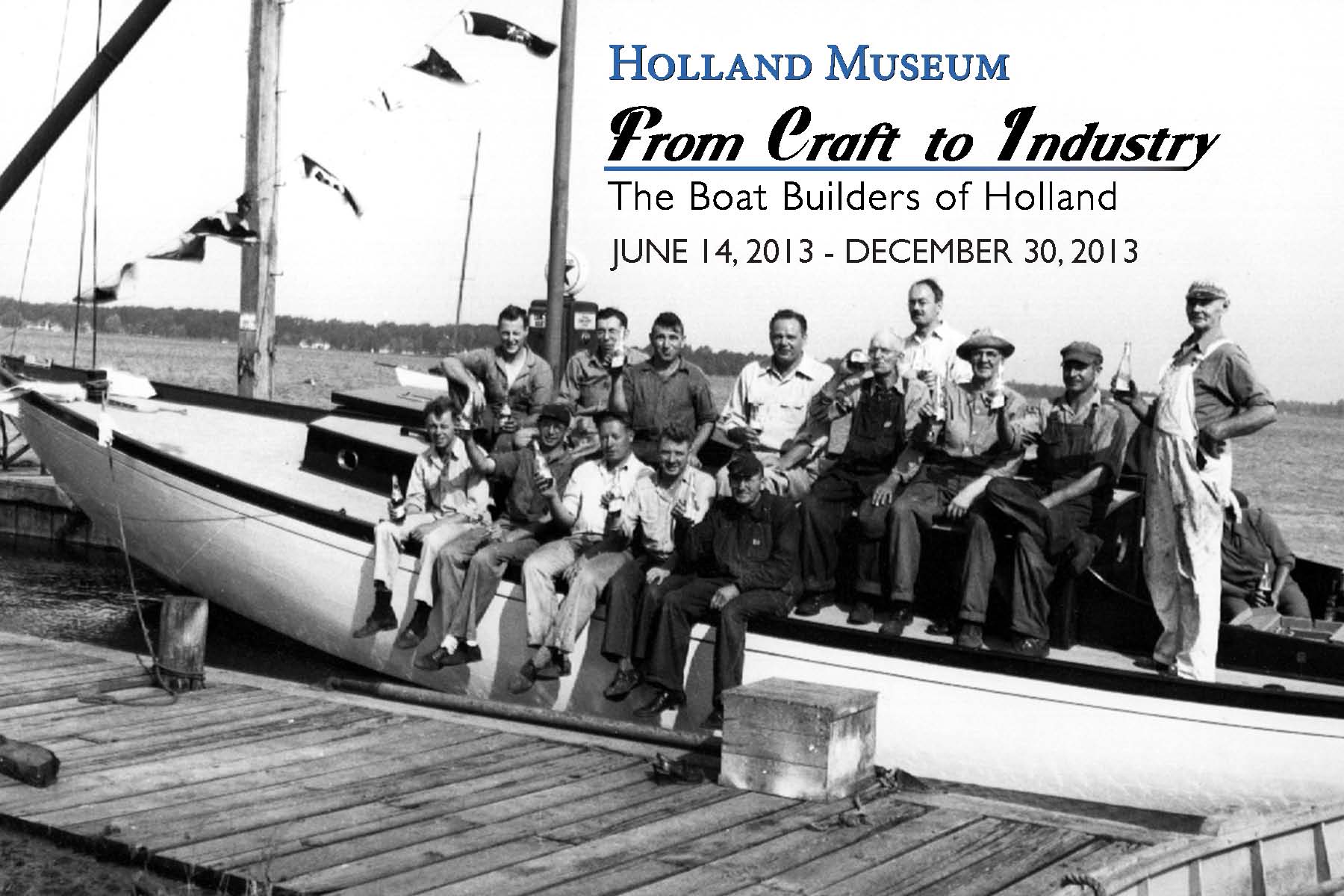 Preview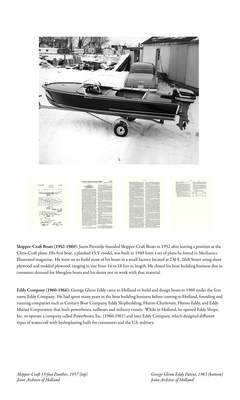 Description
Skipper-Craft Boats (1952-1960): Jason Petroelje founded Skipper-Craft Boats in 1952 after leaving a position at the Chris-Craft plant. His first boat, a planked 15.5' model, was built in 1949 from a set of plans he found in Mechanics Illustrated magazine. He went on to build most of his boats in a small factory located at 236 E. 26th Street using sheet plywood and molded plywood, ranging in size from 14 to 18 feet in length. He closed his boat building business due to consumer demand for fiberglass boats and his desire not to work with that material.
Eddy Company (1960-1966): George Glenn Eddy came to Holland to build and design boats in 1960 under the firm name Eddy Company. He had spent many years in the boat building business before coming to Holland, founding and running companies such as Century Boat Company, Eddy Shipbuilding, Huron-Charlevoix, Huron-Eddy, and Eddy Marine Corporation that built powerboats, sailboats and military vessels. While in Holland, he opened Eddy Shops, Inc. to operate a company called Powerboats, Inc. (1960-1961) and later Eddy Company, which designed different types of watercraft with hydroplaning hulls for consumers and the U.S. military.
(Picture Tags)
Skipper-Craft 15-foot Panther, 1957 (top) Joint Archives of Holland
George Glenn Eddy Patent, 1963 (bottom) Joint Archives of Holland
From Craft to Industry: The Boat Builders of Holland was an exhibition at the Holland Museum on display from June 14, 2013 through December 30, 2013. Materials for the exhibit were used from both the Joint Archives of Holland and Holland Museum.
Keywords
Boat Builders of Holland, Chris Craft, Boating Industry in Michigan, West Michigan Boats, Lake Michigan, Lake Macatawa, Faculty Exhibits, Hope College, Joint Archives of Holland
COinS