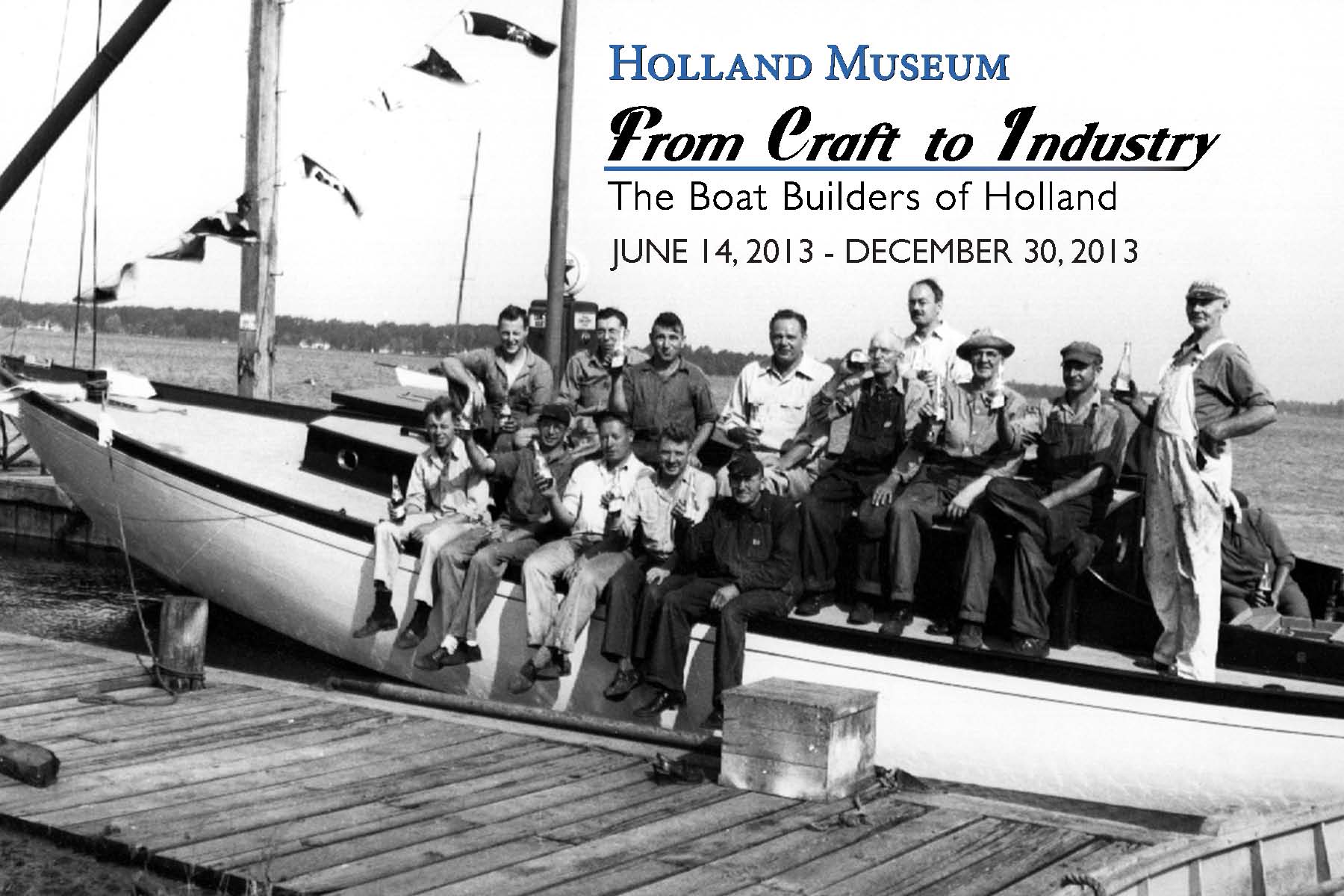 Preview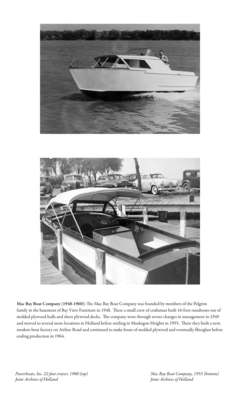 Description
Mac Bay Boat Company (1948-1960): The Mac Bay Boat Company was founded by members of the Pelgrim family in the basement of Bay View Furniture in 1948. There a small crew of craftsman built 16-foot runabouts out of molded plywood hulls and sheet plywood decks. The company went through severe changes in management in 1949 and moved to several more locations in Holland before settling in Muskegon Heights in 1955. There they built a new, modern boat factory on Airline Road and continued to make boats of molded plywood and eventually fiberglass before ending production in 1964.
(Picture Tags)
Powerboats, Inc. 22-foot cruiser, 1960 (top) Joint Archives of Holland
Mac Bay Boat Company, 1955 (bottom) Joint Archives of Holland
From Craft to Industry: The Boat Builders of Holland was an exhibition at the Holland Museum on display from June 14, 2013 through December 30, 2013. Materials for the exhibit were used from both the Joint Archives of Holland and Holland Museum.
Keywords
Boat Builders of Holland, Chris Craft, Boating Industry in Michigan, West Michigan Boats, Lake Michigan, Lake Macatawa, Faculty Exhibits, Hope College, Joint Archives of Holland
COinS