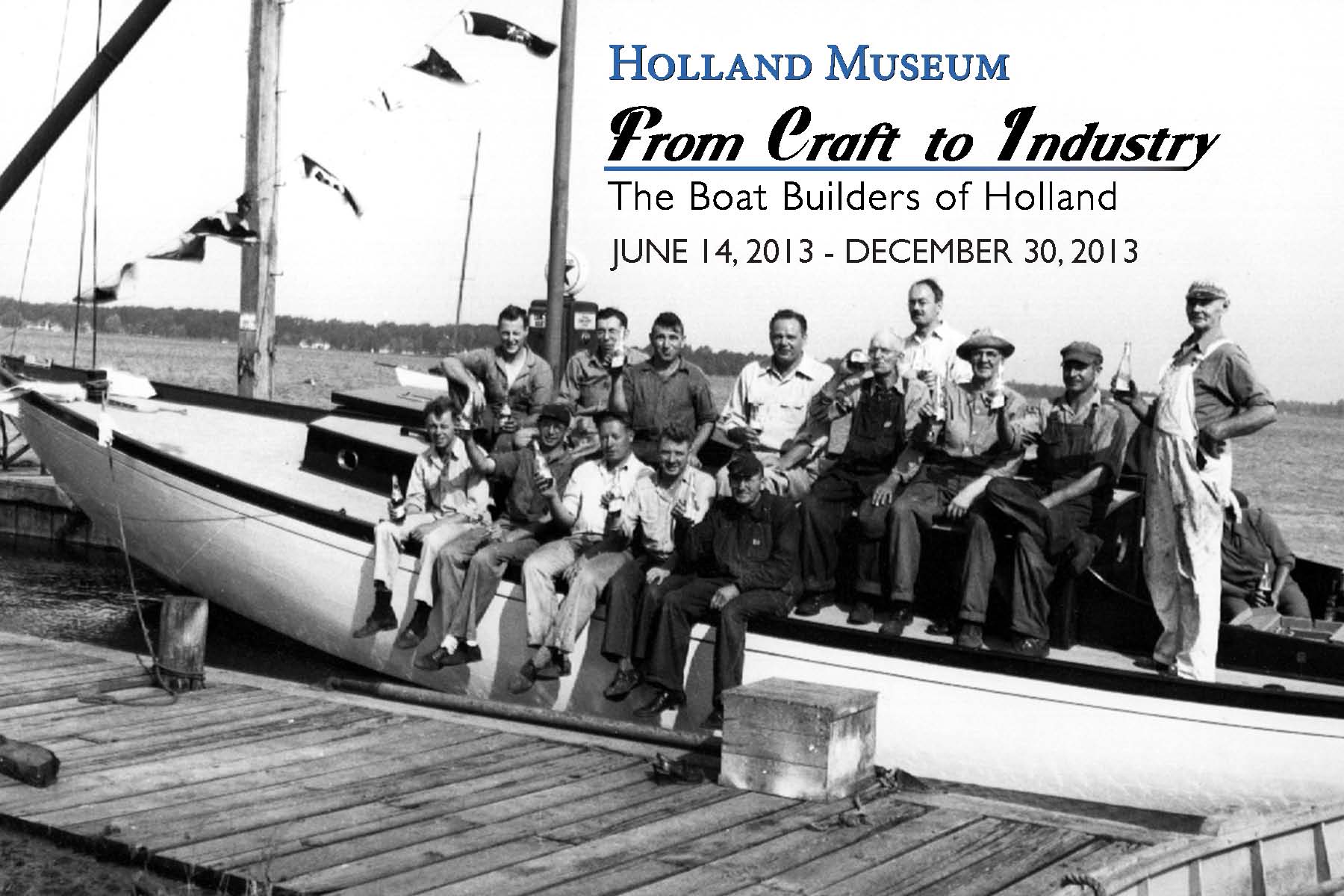 Preview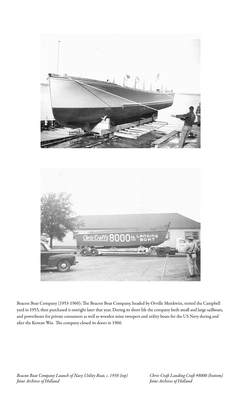 Description
Beacon Boat Company (1953-1960): The Beacon Boat Company, headed by Orville Munkwitz, rented the Campbell yard in 1953, then purchased it outright later that year. During its short life the company built small and large sailboats, and powerboats for private consumers as well as wooden mine sweepers and utility boats for the US Navy during and after the Korean War. The company closed its doors in 1960.
(Picture Tags)
Beacon Boat Company Launch of Navy Utility Boat, c. 1956 (top) Joint Archives of Holland
Chris-Craft Landing Craft #8000 (bottom) Joint Archives of Holland
From Craft to Industry: The Boat Builders of Holland was an exhibition at the Holland Museum on display from June 14, 2013 through December 30, 2013. Materials for the exhibit were used from both the Joint Archives of Holland and Holland Museum.
Keywords
Boat Builders of Holland, Chris Craft, Boating Industry in Michigan, West Michigan Boats, Lake Michigan, Lake Macatawa, Faculty Exhibits, Hope College, Joint Archives of Holland
COinS