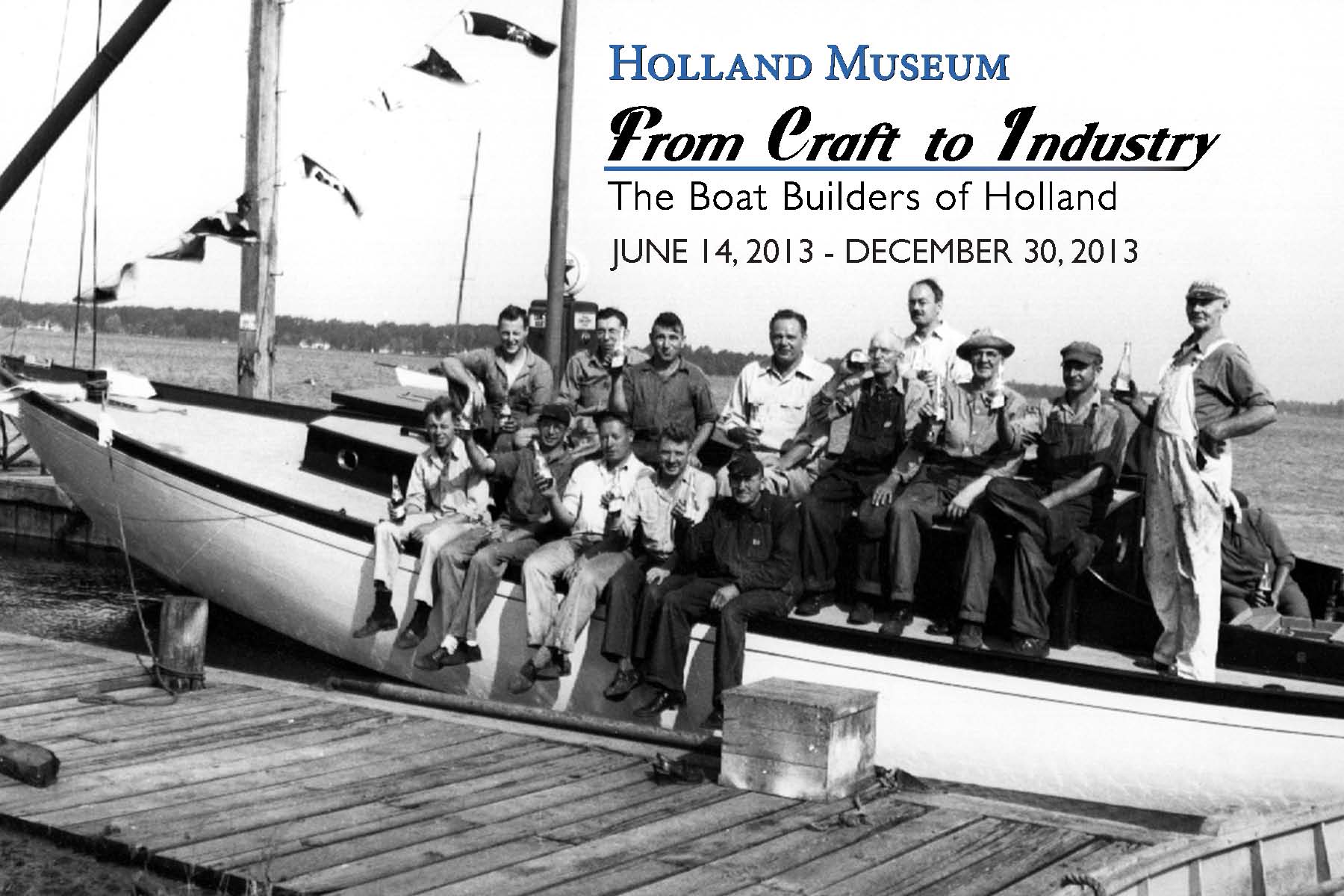 Preview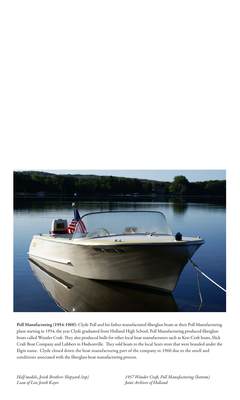 Description
Poll Manufacturing (1954-1960): Clyde Poll and his father manufactured fiberglass boats at their Poll Manufacturing plant starting in 1954, the year Clyde graduated from Holland High School. Poll Manufacturing produced fiberglass boats called Wonder Craft. They also produced hulls for other local boat manufacturers such as Ken-Craft boats, Slick Craft Boat Company and Lubbers in Hudsonville. They sold boats to the local Sears store that were branded under the Elgin name. Clyde closed down the boat manufacturing part of the company in 1960 due to the smell and conditions associated with the fiberglass boat manufacturing process.
(Picture Tags)
Half models, Jesiek Brothers Shipyard (top) Loan of Lois Jesiek Kayes
1957 Wonder Craft, Poll Manufacturing (bottom) Joint Archives of Holland
From Craft to Industry: The Boat Builders of Holland was an exhibition at the Holland Museum on display from June 14, 2013 through December 30, 2013. Materials for the exhibit were used from both the Joint Archives of Holland and Holland Museum.
Keywords
Boat Builders of Holland, Chris Craft, Boating Industry in Michigan, West Michigan Boats, Lake Michigan, Lake Macatawa, Faculty Exhibits, Hope College, Joint Archives of Holland
COinS