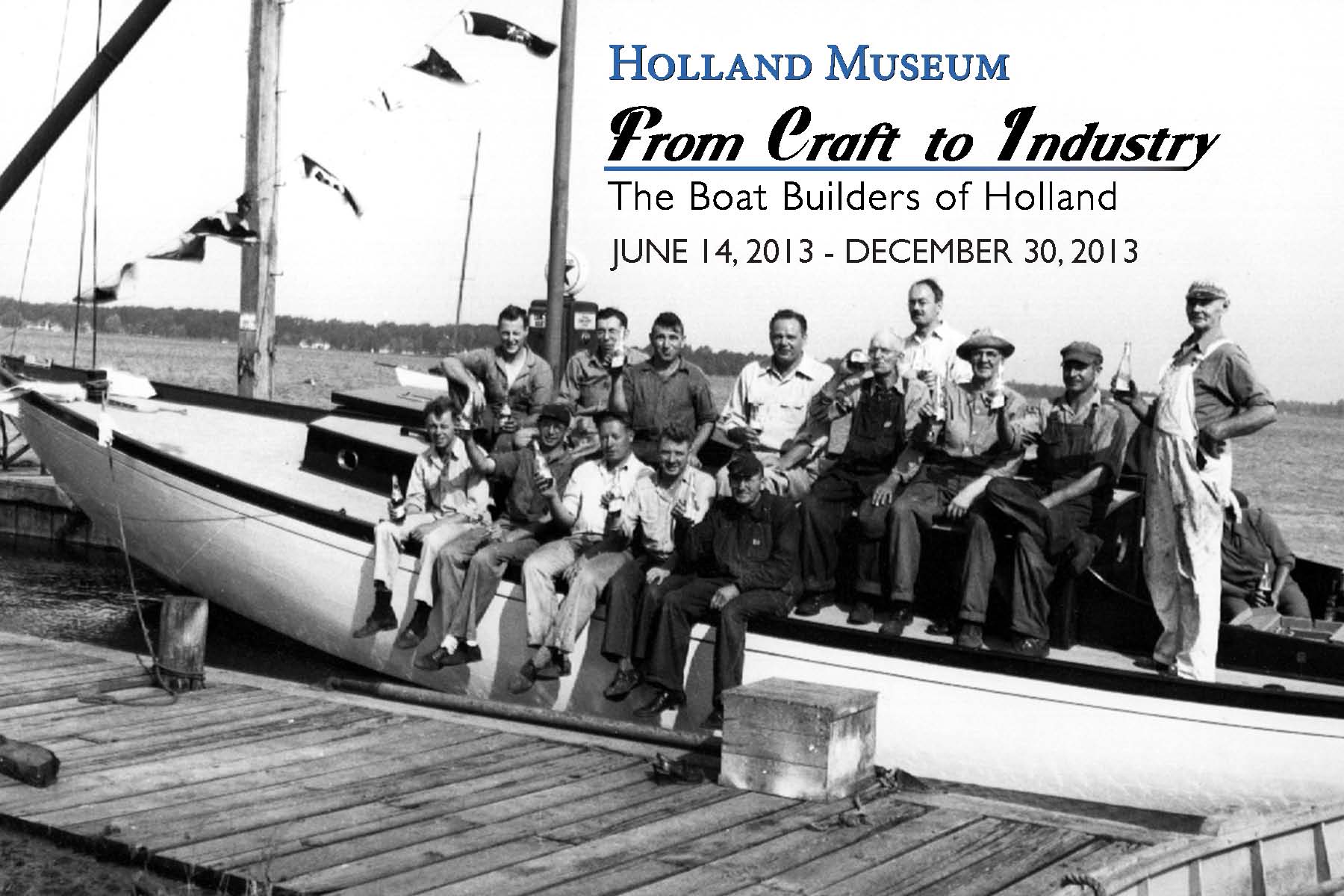 Preview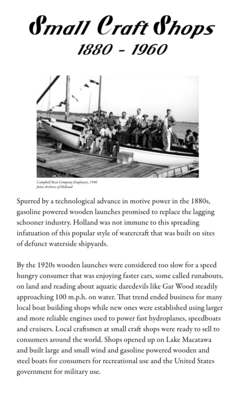 Description
Small Craft Shops 1880 - 1960
Spurred by a technological advance in motive power in the 1880s, gasoline powered wooden launches promised to replace the lagging schooner industry. Holland was not immune to this spreading infatuation of this popular style of watercraft that was built on sites of defunct waterside shipyards. By the 1920s wooden launches were considered too slow for a speed hungry consumer that was enjoying faster cars, some called runabouts, on land and reading about aquatic daredevils like Gar Wood steadily approaching 100 m.p.h. on water. That trend ended business for many local boat building shops while new ones were established using larger and more reliable engines used to power fast hydroplanes, speedboats and cruisers. Local craftsmen at small craft shops were ready to sell to consumers around the world. Shops opened up on Lake Macatawa and built large and small wind and gasoline powered wooden and steel boats for consumers for recreational use and the United States government for military use.
(Picture Tag)
Campbell Boat Company Employees, 1946 Joint Archives of Holland
From Craft to Industry: The Boat Builders of Holland was an exhibition at the Holland Museum on display from June 14, 2013 through December 30, 2013. Materials for the exhibit were used from both the Joint Archives of Holland and Holland Museum.
Keywords
Boat Builders of Holland, Chris Craft, Boating Industry in Michigan, West Michigan Boats, Lake Michigan, Lake Macatawa, Faculty Exhibits, Hope College, Joint Archives of Holland
COinS