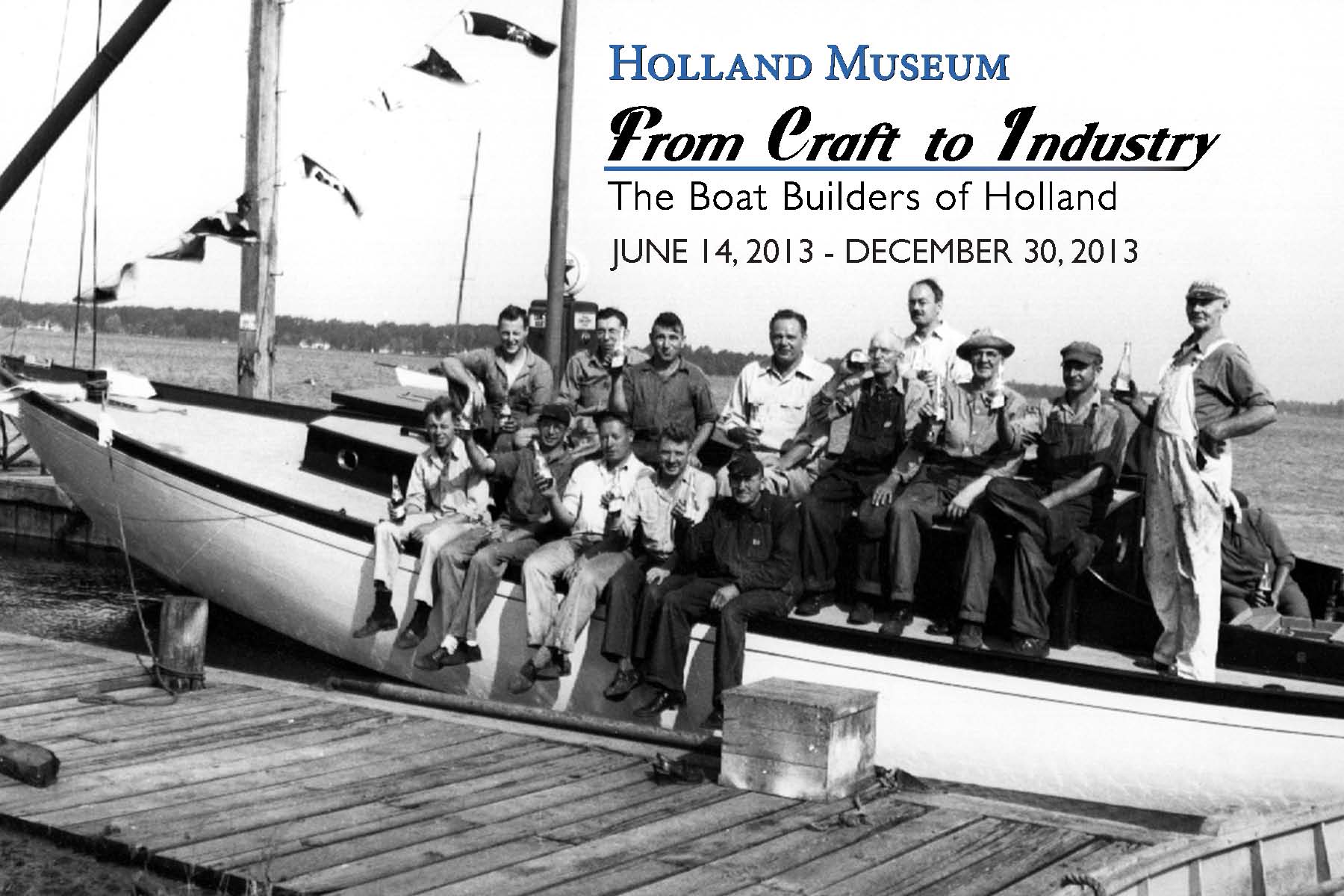 Preview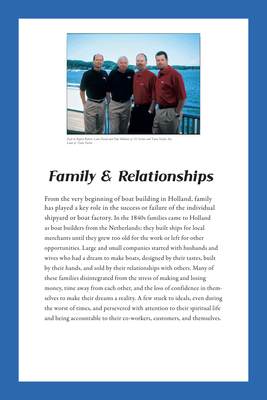 Description
Family & Relationships
From the very beginning of boat building in Holland, family has played a key role in the success or failure of the individual shipyard or boat factory. In the 1840s families came to Holland as boat builders from the Netherlands; they built ships for local merchants until they grew too old for the work or left for other opportunities. Large and small companies started with husbands and wives who had a dream to make boats, designed by their tastes, built by their hands, and sold by their relationships with others. Many of these families disintegrated from the stress of making and losing money, time away from each other, and the loss of confidence in themselves to make their dreams a reality. A few stuck to ideals, even during the worst of times, and persevered with attention to their spiritual life and being accountable to their co-workers, customers, and themselves.
(Picture Tag)
(Left to Right) Robert, Leon David and Tom Slikkers of S2 Yachts and Tiara Yachts, Inc. Loan of Tiara Yachts
From Craft to Industry: The Boat Builders of Holland was an exhibition at the Holland Museum on display from June 14, 2013 through December 30, 2013. Materials for the exhibit were used from both the Joint Archives of Holland and Holland Museum.
Keywords
Boat Builders of Holland, Chris Craft, Boating Industry in Michigan, West Michigan Boats, Lake Michigan, Lake Macatawa, Faculty Exhibits, Hope College, Joint Archives of Holland
COinS