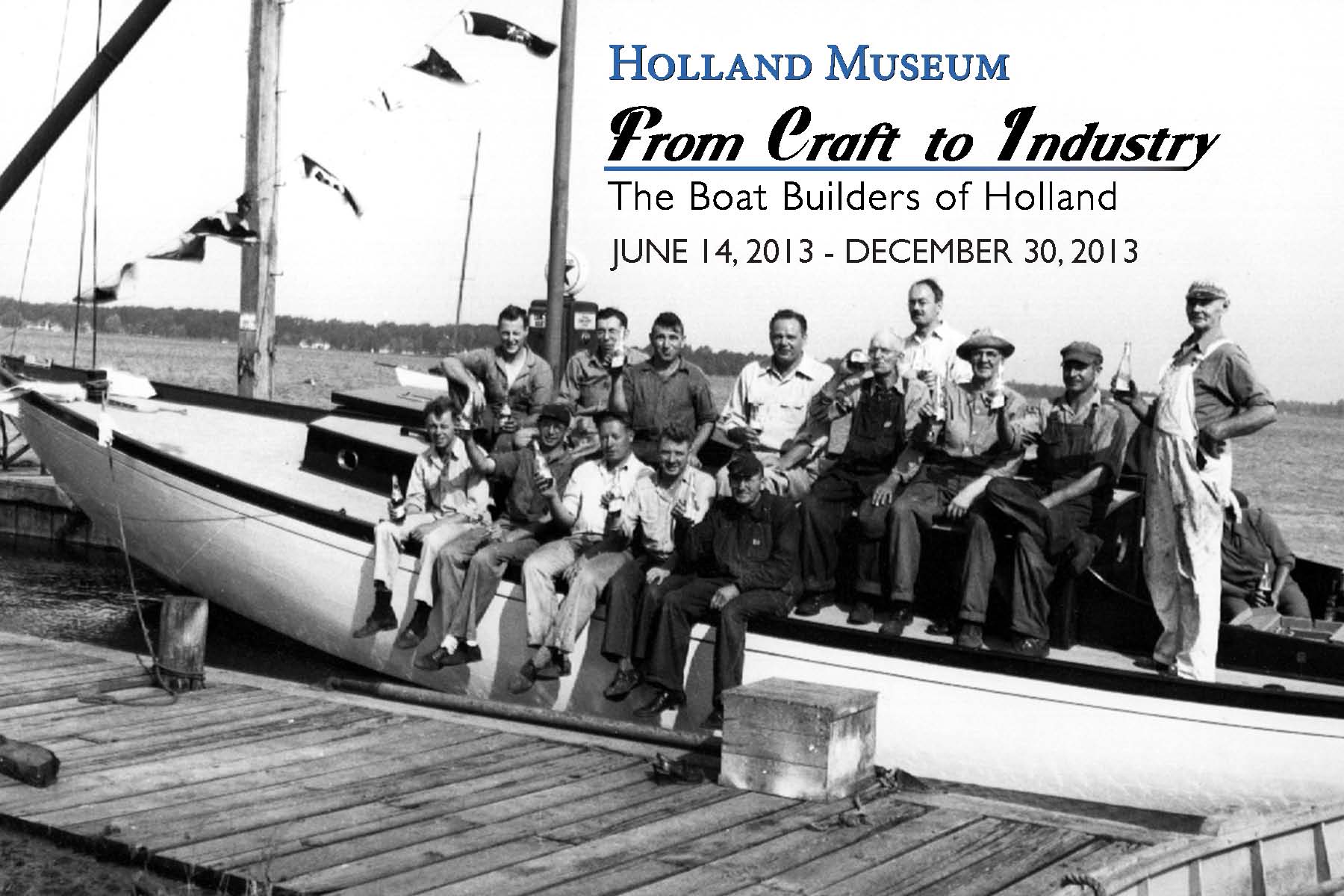 Preview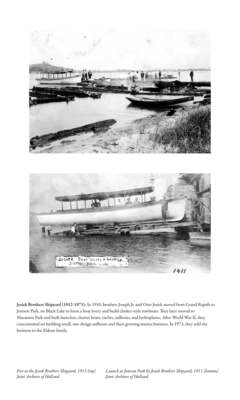 Description
Jesiek Brothers Shipyard (1912-1973): In 1910, brothers Joseph Jr. and Otto Jesiek moved from Grand Rapids to Jenison Park, on Black Lake to form a boat livery and build clinker-style rowboats. They later moved to Macatawa Park and built launches, charter boats, yachts, sailboats, and hydroplanes. After World War II, they concentrated on building small, one-design sailboats and their growing marina business. In 1973, they sold the business to the Eldean family.
(Picture Tags)
Fire at the Jesiek Brothers Shipyard, 1913 (top) Joint Archives of Holland
Launch at Jenison Park by Jesiek Brothers Shipyard, 1911 (bottom) Joint Archives of Holland
From Craft to Industry: The Boat Builders of Holland was an exhibition at the Holland Museum on display from June 14, 2013 through December 30, 2013. Materials for the exhibit were used from both the Joint Archives of Holland and Holland Museum.
Keywords
Boat Builders of Holland, Chris Craft, Boating Industry in Michigan, West Michigan Boats, Lake Michigan, Lake Macatawa, Faculty Exhibits, Hope College, Joint Archives of Holland
COinS