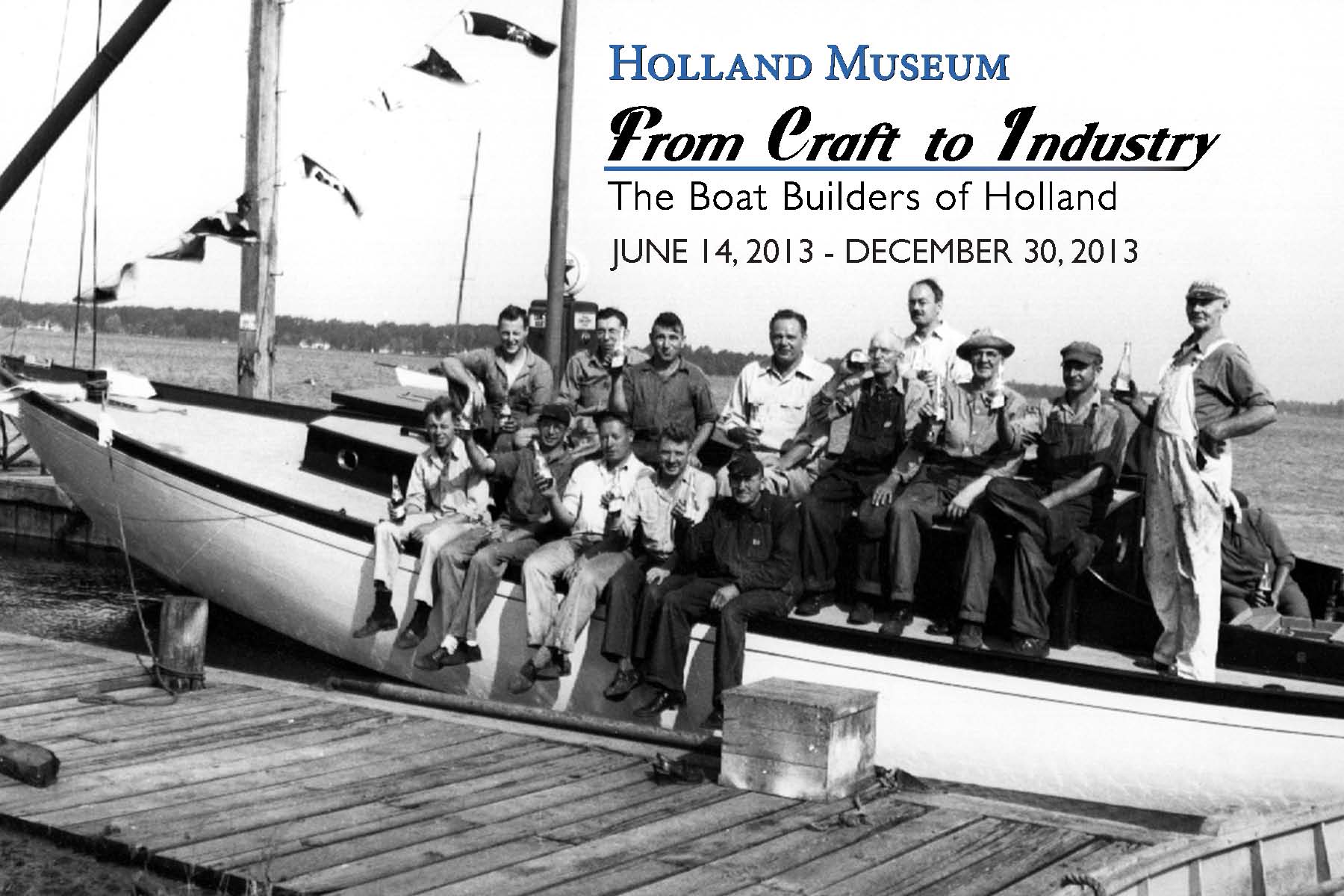 Preview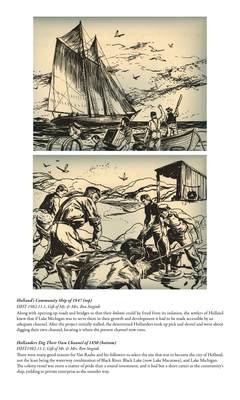 Description
Holland's Community Ship of 1847 (top)
HHT 1982.11.1, Gift of Mr. & Mrs. Ben Stegink
Along with opening up roads and bridges so that their kolonie could be freed from its isolation, the settlers of Holland knew that if Lake Michigan was to serve them in their growth and development it had to be made accessible by an adequate channel. After the project initially stalled, the determined Hollanders took up pick and shovel and went about digging their own channel, locating it where the present channel now runs.
Hollanders Dig Their Own Channel of 1850 (bottom)
HHT 1982.11.1, Gift of Mr. & Mrs. Ben Stegink
There were many good reasons for Van Raalte and his followers to select the site that was to become the city of Holland, not the least being the waterway combination of Black River, Black Lake (now Lake Macatawa), and Lake Michigan. The colony vessel was more a matter of pride than a sound investment, and it had but a short career as the community's ship, yielding to private enterprise as the sounder way.
From Craft to Industry: The Boat Builders of Holland was an exhibition at the Holland Museum on display from June 14, 2013 through December 30, 2013. Materials for the exhibit were used from both the Joint Archives of Holland and Holland Museum.
Keywords
Boat Builders of Holland, Chris Craft, Boating Industry in Michigan, West Michigan Boats, Lake Michigan, Lake Macatawa, Faculty Exhibits, Hope College, Joint Archives of Holland
COinS